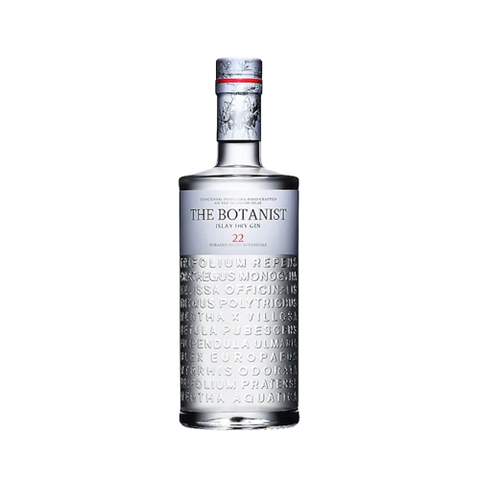 The Botanist Islay Dry Gin
Gin owes its unique flavors to the aromatic plants with which it is infused. So what could be more natural than to name a gin the 'Botanist'! Distilled in a special still, in the famous Bruichladdich distillery on the island of Islay in Scotland, the Botanist is a unique, complex, sophisticated gin, and a real product of the local flora: many of the roots, plants and seeds used in its production come from Islay itself.
Product Details
Alcohol percentage, 46%
Bottle volume ml,700ml
Brand,The Botanist
Country,Scotland
Tasting Notes

Nose, Enough botanicals to make us wish we had five noses. Big citrus notes, delicate menthol and flowers everywhere!
Palate, Fresh at the start. It mellows quickly, increasing the heat with the citrus that keeps it fresh throughout the tasting.
Finish, Long, with good spice. Islay isn't just about whiskey anymore. The Botanist Gin is top notch.!
FOR OUTSTANDING OCCASIONS. IT'S MADE TO DRINK!
FEEL THE DRINK. AS GOOD AS IT GETS