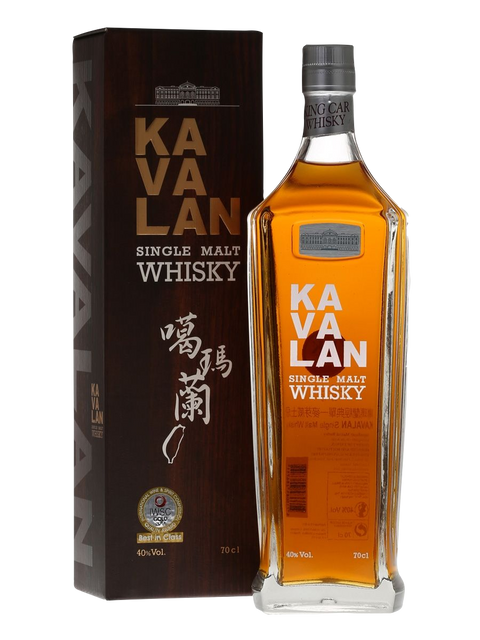 Ka Va Lan Classic Single Malt Whisky 700ml with Gift box
The flagship single malt from Taiwan's Kavalan. Only operating since 2005 they have wowed the world with their young but full flavoured whisky, concentrating on their signature flavours of tropical fruit. Taiwanese distillery Kavalan was founded in 2005 and released its first bottling in 2008. Quickly winning awards for its single malts, Kavalan has been rising in popularity since its opening.
Product Details
Alcohol percentage, 40%
Bottle volume ml,700ml
Brand,Kavalan
Country,Taiwan
Tasting Notes
Color, Lively and passionate amber.
Nose, Clean, elegant, floral (pleasant & refreshing fragrance of the butterfly orchid), fruity and seductive. With hints of honey, tropical fruits (mango in particular), pear drop, vanilla, coconuts and suggestions of chocolate.
Palate, A hint of sweet mango juice with that spicy complexity and gentle warmth on a medium.
Finish, Oily and citrus finish.
FOR OUTSTANDING OCCASIONS. IT'S MADE TO DRINK!
FEEL THE DRINK. AS GOOD AS IT GETS