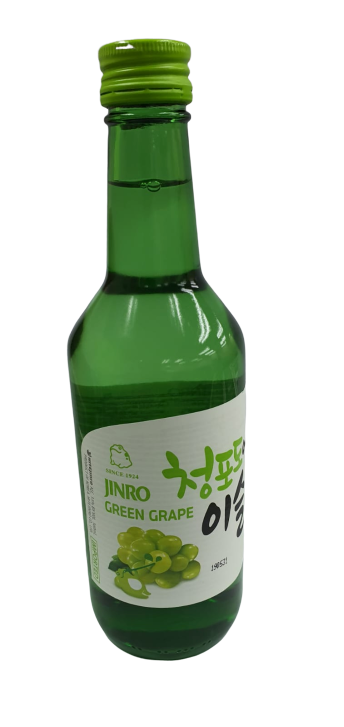 Jinro Green Grape Soju 360ml
Sweet Green Grape Meets Morning Dew for the Best Flavor. Fruit juice in soju is becoming more popular, and Jinro Green Grape has unique green grape flavor and taste that everyone can enjoy. Easy to drink with an alcohol content of 13%, it has such a clean and fresh flavor that will capture your heart.
Soju is a famous Korean alcoholic beverage that contains ethanol and water. Most brands of soju are made in South Korea. Traditionally it was made from rice, wheat or barley.
Soju literally means 'burned alcoholic drink', referring to the heat of distillation.
Product Details
Alcohol percentage, 13%
Bottle volume ml,360ml
Brand,Jinro
Country,Korea
Tasting Notes
FOR OUTSTANDING OCCASIONS. IT'S MADE TO DRINK!
FEEL THE DRINK. AS GOOD AS IT GETS