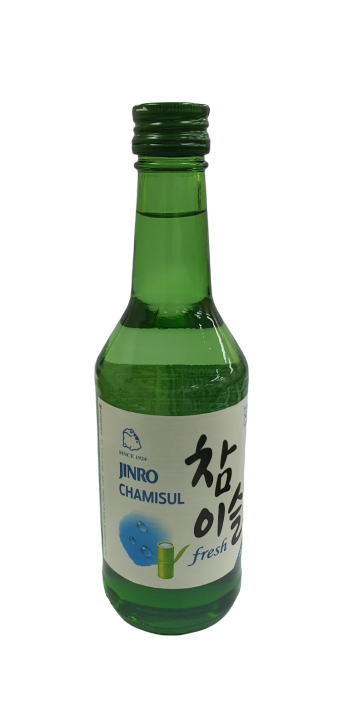 Jinro Chamisul Soju 360ml
Chamisul Fresh, filtered four times through bamboo charcoal carefully selected from environmentally clean regions in Korea, delivers improved smoothness and a trendier design.
Chamisul Fresh, made with patented charcoal used in the bamboo-activated charcoal refining process and bamboo grown in Korea's environmentally-clean regions, delivers the sheer purity of dewdrops. Nothing but clean additives added including Finnish crystalline fructose, a naturally-occurring sugar substitute known as "healthy sugar" in Europe
Product Details
Alcohol percentage, 16.9%
Bottle volume ml,360ml
Brand,Jinro
Country,Korea
Tasting Notes
FOR OUTSTANDING OCCASIONS. IT'S MADE TO DRINK!
FEEL THE DRINK. AS GOOD AS IT GETS