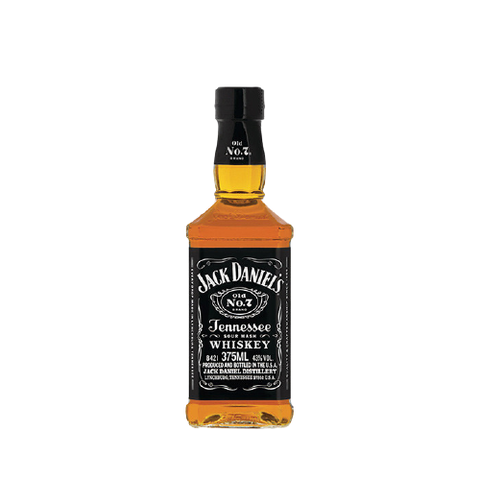 Jack Daniel's Old No 7 Tennessee Whiskey 375 ml
Mellowed drop by drop through 10-feet of sugar maple charcoal, then matured in handcrafted barrels of our own making. Tennessee Whiskey doesn't follow a calendar. It's only ready when the tasters say it is. We judge it by the way it looks. By its aroma. And of course, by the way it tastes. It's how Jack Daniel himself did it over a century ago.
Product Details
Alcohol percentage, 40%
Bottle volume ml,375ml
Brand,Jack Daniels
Country,USA
Tasting Notes
Color, Amber
Nose, Sweet, rich, vanilla
Palate, Charcoal Mellowed
Finish, Balance of sweet & oaky flavour
FOR OUTSTANDING OCCASIONS. IT'S MADE TO DRINK!
FEEL THE DRINK. AS GOOD AS IT GETS