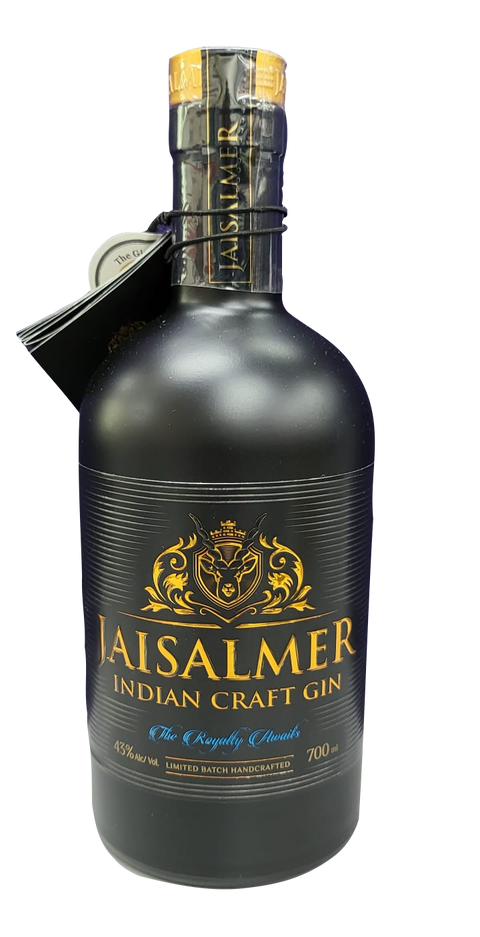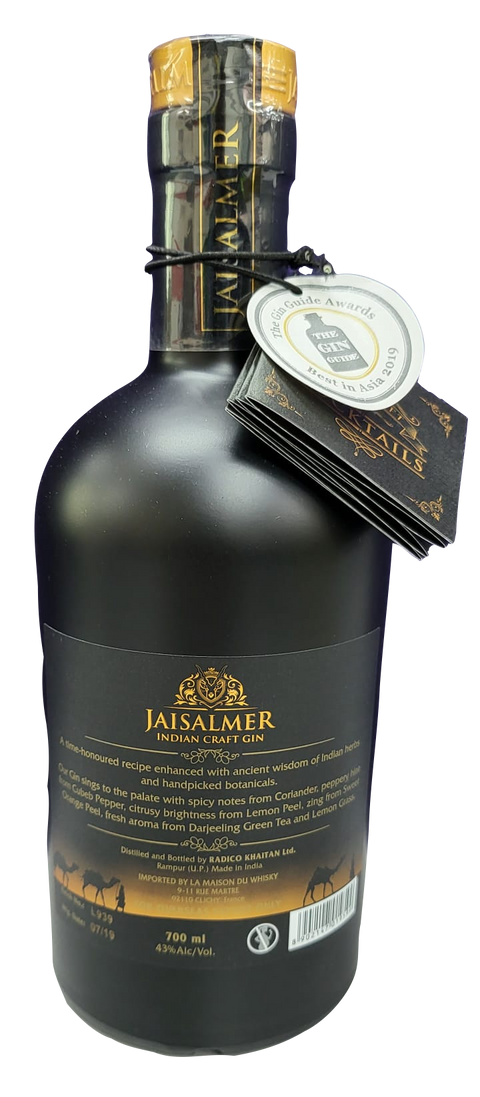 Jaisalmer Indian Craft Gin 700ml
Jaisalmer Indian Craft Gin was launched in 2018 by Radico Khaitan, one of the oldest whisky distillers in India and one of the largest alcohol distillers in Asia. With two facilities, one in Rampur and one in Maharashtra, Radico Khaitain has a total distillation capacity of over 13 million litres per month, although their gin is made in relatively small batches at present. Botanicals from across India are used and Jaisalmer Gin is named after the city of Jaisalmer (known as 'The Golden City') in the heart of the Thar Desert of Rajasthan. Jaisalmer is a former medieval trading center and is best known for Jaisalmer Fort, a sprawling hilltop citadel which surrounds the ornate Maharaja's Palace and intricate Jain temples. The fort is depicted on the logo and bottle above a Blackbuck (Indian Antelope) in reference to the Jaisalmer State coat of arms.
Product Details
Alcohol percentage, 43%
Bottle volume ml,700ml
Brand,Jaisalmer
Country,India
Tasting Notes
FOR OUTSTANDING OCCASIONS. IT'S MADE TO DRINK!
FEEL THE DRINK. AS GOOD AS IT GETS