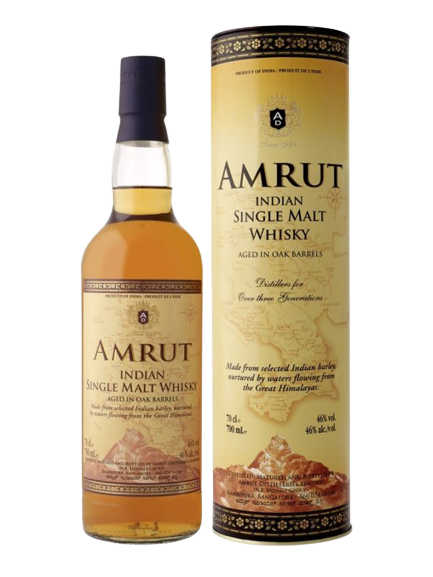 Amrut Indian Single Malt Whisky 700ml with Free Gift Box
Amrott's Whiskey was born from "Amrut Distilleries" of India's Bangalore, who has grown with Indian independent history. Currently, it is India Wiskey loved in more than 22 countries
Product Details
Alcohol percentage, 46%
Bottle volume ml,700ml
Brand,Amrut
Country,India
Tasting Notes

Nose, Balance of bittersweetness that is almost perfectly close to Licolis's notes. It flooded with fragrant fragrant with burned caramel and tofy.
Palate, Outstanding richness and full of barley oak sweetness. Ricolis, molasses, sugar, all sweetness Matching Babon flavor with plenty of Barbon. Oak Valle gives an overdue of dimensions.
Finish, The main oak shows various facial expressions and enjoys a sweet and dry afterglow. Finally ended with smooth cream toffee.
FOR OUTSTANDING OCCASIONS. IT'S MADE TO DRINK!
FEEL THE DRINK. AS GOOD AS IT GETS