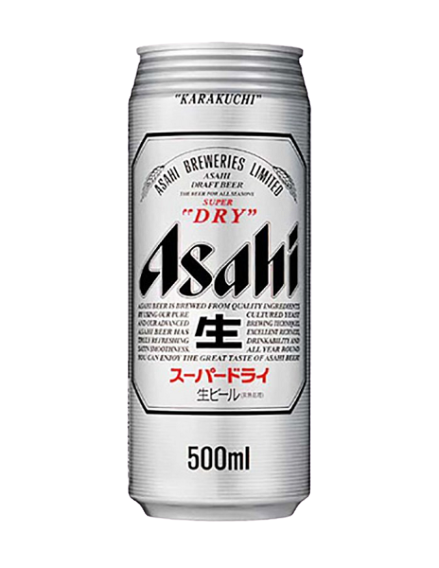 500ml Asahi Super Dry Beer Can Case
ASAHI SUPER DRY - JAPAN'S NO.1 BEER
In 1997, consumers expressed their desire and appreciation for the exceptional quality and uniquely satisfying taste of ASAHI SUPER DRY by making it the number-one-selling beer in Japan.
It is a position it holds to this day, as its impact continues to grow around the world.
It is said that the whole is greater than the sum of the parts. In the case of ASAHI SUPER DRY, each part is of superb quality, which results in a truly exceptional beer.
Taste : Karakuchi means dry, and it is the word that best describes the sophisticated yet congenial character of ASAHI SUPER DRY. Its refreshingly crisp, clear taste makes it an excellent match for any cuisine.
$28.00
$56.00
you save $28.00
Product Details
Alcohol percentage, 5%
Bottle volume ml,500 ml
Brand,Ashai
Country,Japan
Tasting Notes
FOR OUTSTANDING OCCASIONS. IT'S MADE TO DRINK!
FEEL THE DRINK. AS GOOD AS IT GETS